(Click your browser's BACK button to return to the product listing)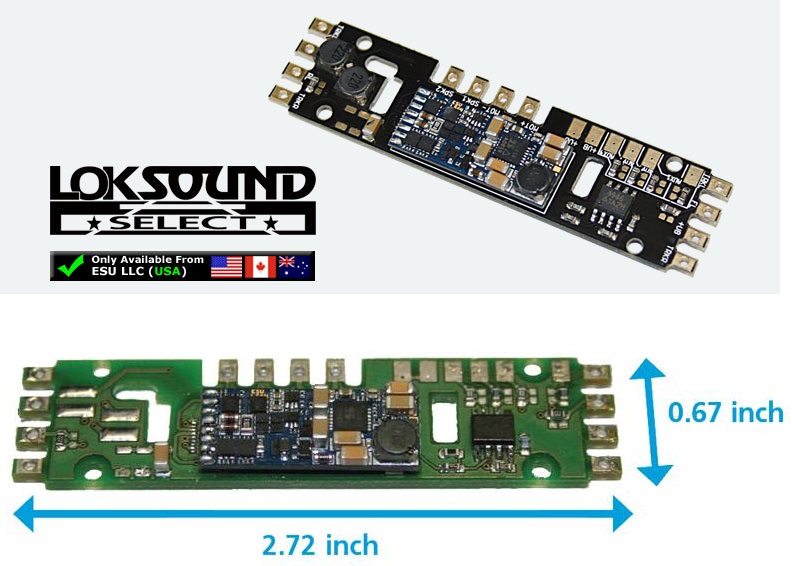 ESU73700
LokSound Select Direct 6-Function Sound Decoder
(2.72" x 0.67")

LokSound Select Quick Start Guide(.pdf)

NOTE: Sound files for this decoder are in the 738XX group, same as the 73800 decoder. Sound files in the 734XX group can also be used, the LokProgrammer will convert them for use with the 73700 and 73800 decoders.
With its unique design, the LokSound Select Direct can easily replace boards that provide poor motor control, low volume, or generally inferior sound. Not only will the decoder work fine with most factory installed speakers, but it will sound even better with one of ESU's 4 Ohm speakers. You pay a lot of money for your favorite trains! Give them a chance to run and sound as good as they look!

This decoder provides built-in 2.2k ohm resistors on all 6 lighting outputs for use with LEDs. These resistors can be bypassed by connecting the two solder pads together near each resistor. This provides the standard 12-14V output same as the LokSound Select decoder item #73400.

All other features of this decoder match item #73800.